Thorium is a by-product of mining heavy metals and rare earth metals. The price is the cost of extracting and refining, which can be as low as $40/Kg. No extra mining is required for extracting the Thorium, and we all know that mining is a major source of pollution.
The first thing we must realize is that rare earth metals are not all that rare. They are a thousand times or more abundant than gold or platinum in the earth crust and easy to mine, but more difficult to refine. Thorium and Uranium will be mined together with rare earth metals.
U.S. used to be the major supplier for rare earth metals, which was fine up to around 1984. Then the U.S. regulators determined that Uranium and Thorium contained in the ore made the ore radioactive, so they decided to make rare metal ore a "source material" with all what that meant for record keeping and control. This made mining in the U.S. unprofitable so in 2001 the last mine closed down. China had no scruples, such as human and environmental concerns, so they took over the rare earth metals mining and in 2010 controlled over 95% of the world supply, which was in line with their long term plan of controlling the world by 2025. Luckily this has now been rectified with U.S. and Australian mines reopened, but the U.S. mined ore is still shipped to China for refining. However, in July 2019, President Trump activated Section 303 of the Defense Production Act to declare domestic production capability for rare earth elements and other critical minerals "essential to the national defense." Domestic refining was scheduled to begin late 2020. It has since then been delayed until 2022. I do not know if refining has started as of May 2023, and if Thorium is included in the reining process. In the mean time the ore, including Thorium was shipped to China for refining. The Mountain Pass mine is quite impressive:
By Tmy350 – Own work, CC BY-SA 4.0, https://commons.wikimedia.org/w/index.php?curid=115261745
So, why is this important? Just take a look at all the uses for rare earth metals. The most sought after pays all the cost of mining and refining, and the rest are readily available at nominal cost.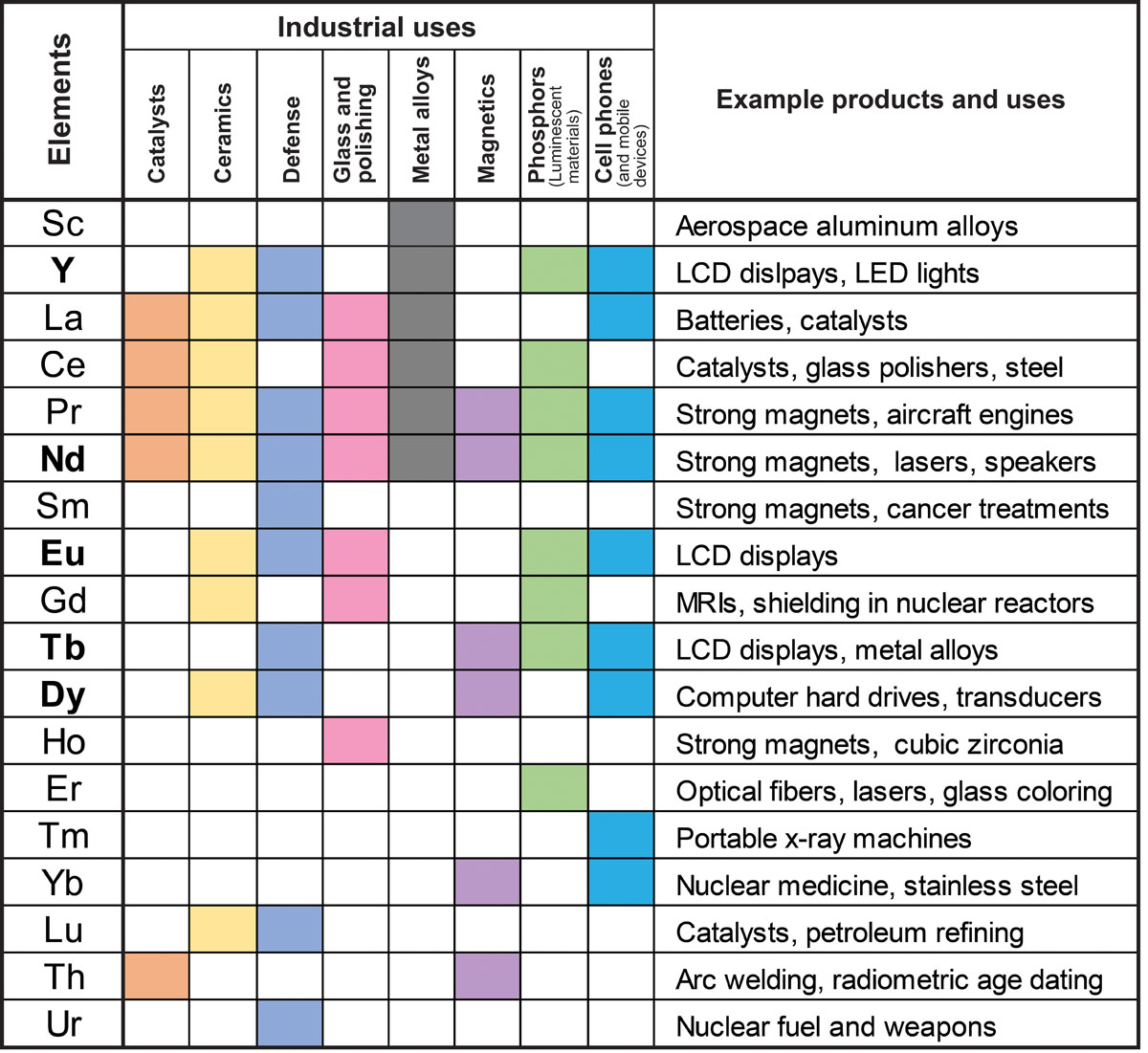 The Chinese almost got away with it, and that was but one reason the trade negotiations were so complicated and hard fought, but necessary. Donald Trump fought for reciprocity and fair competition. Since the onset of the COVID -19 pandemic, originating in Wuhan, China, it has become more and more obvious that China can no longer be allowed to be single source supplier of anything.