Democratic Sen. Chuck Schumer is preparing to spend hundreds of billions of taxpayer dollars on a plan that would fast-track the elimination of nearly every gas-powered vehicle in the country.
The Senate's top Democrat wants to spend a massive amount of money enticing Americans to exchange their gas-guzzling vehicles for an electric car. Schumer's proposal, which he announced in a New York Times Oct. 24 editorial , shows Democrats are lurching leftward on the issue.
Sounds good on paper. Sen. Schumer  promises advances in battery technology not invented, much less developed yet. There is not enough mining capacity to provide 65 million or more  electric cars with enough battery capacity to have an acceptable range, using existing technology.
There is another problem with today's batteries. Cobalt is already in short supply for the manufacturing of electric car batteries currently in the production chain. Half of the world's mining supply takes place in the Democratic republic of Congo, and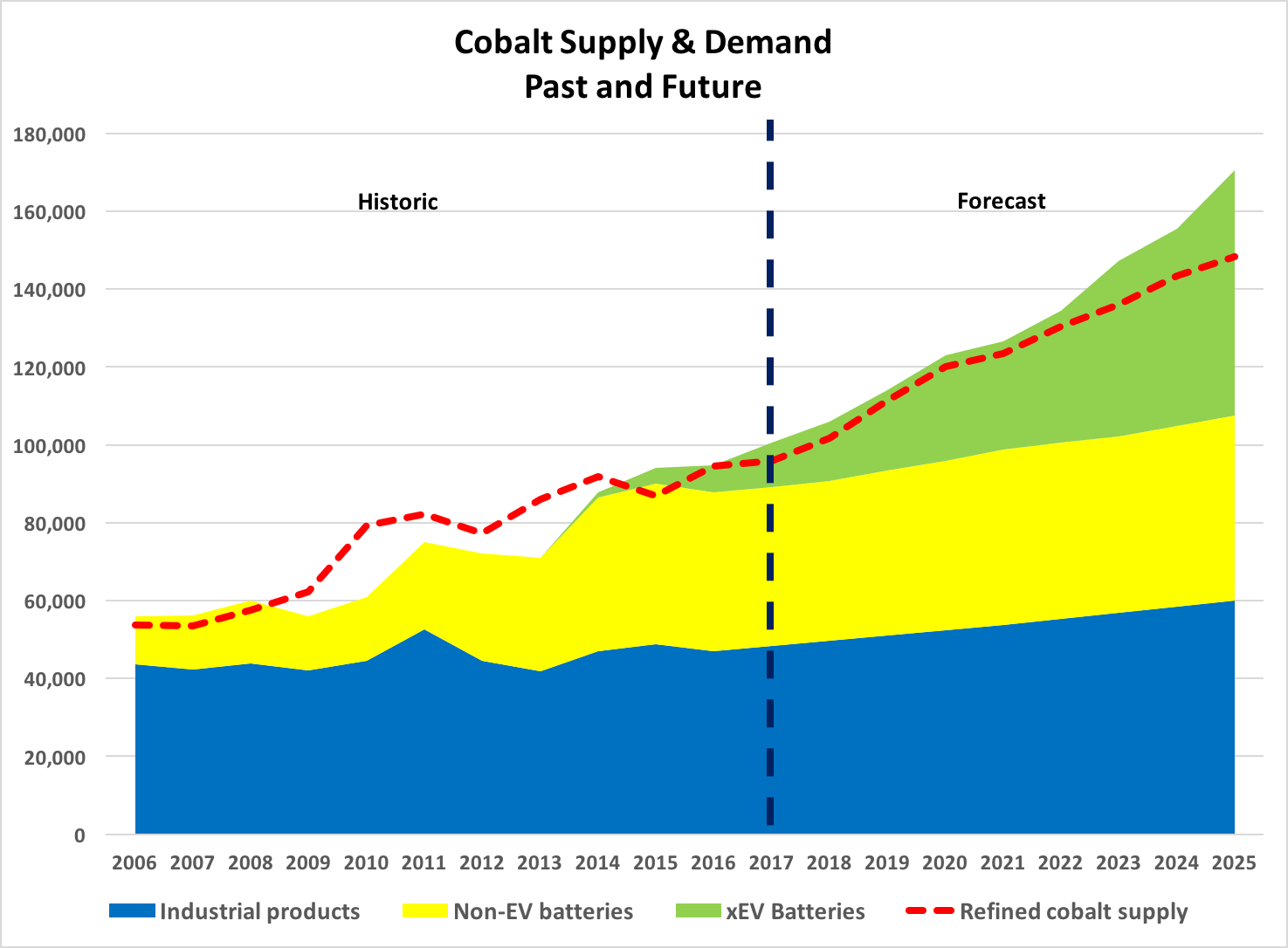 they use a lot of child labor to mine it.
And China is, as always ready to exploit Africa. Never mind the consequences.
And one more thing. Electric cars are for the future. If CO2 is the great driver of environmental destruction, never mind that the increased CO2 is feeding 2 billion more people than before thanks to the greening effect of increased CO2, then we should develop the battery technology first, and when all Coal fired and natural gas fired electric plants are eliminated, then switch to electric cars.
How do you eliminate all Coal and natural gas electric plants? Look at the U.S usage: (Last  year 2016)
We can see that renewable energy will not suffice. The only real answer is to go nuclear, bur we are already the world's biggest importer of Uranium. (The Uranium One deal, when we sold 20% of our Uranium mining rights to Russia did not help). No, the only real answer is to rapidly develop molten salt Thorium nuclear energy production. There are many advantages to that. Here are 25:
Twenty-five reasons to rapidly develop Thorium based Nuclear Power generation.
We need badly to develop and build Thorium based molten salt fast breeder nuclear reactors to secure our energy needs in the future. Lest anyone should be threatened by the words fast breeder, it simply means it uses fast neutrons instead of thermal neutrons, and breeder means it produces more fissible material than it consumes, in the case of Thorium the ratio is about 1.05.