In early May, 2019, President Xi and Vice Premier Liu He, China's top trade negotiator, visited a rare earth metals mine in Jiangxi province. This has led to the rumor that China is seriously considering restricting rare earth exports to the US. China may also take other countermeasures in the future. The trade negotiations between U.S. and China got a lot more serious. It extended far beyond tariffs and intellectual property, it began to involve strategic materials.
The first thing we must realize is that rare earth metals are not all that rare. They are a thousand times or more abundant than gold or platinum in the earth crust and easy to mine, but a little more difficult to refine. Thorium and Uranium will  also be mined at the same time as the rare earth metals since they appear together in the ore.
U.S. used to be the major supplier of rare earth metals, which was fine up to around 1984. Then the U.S. regulators determined that Uranium and Thorium contained in the ore made the ore radioactive, so the regulatory agencies decided to make rare earth metal ore subject to nuclear regulations with all what that meant for record keeping and control.
This made mining of rare earth metals in the U.S. unprofitable so in 2001 the last domestic mine closed down. China had no such scruples, such as human and environmental concerns, so they took over the rare earth metals mining and in 2010 controlled over 95% of the world supply, which was according to their long term plan of controlling the world by 2025.
The U.S. used to have a strategic reserve of rare earth metals, but that was sold off in 1998 as being no longer cost effective or necessary. Two years later the one U.S. rare earth metals mine that used to supply nearly the whole world, the Mountain Pass Mine in California closed down, together with its refining capacity. From that day all rare earth metals were imported. In 2010 it started up again together with the refining capacity but went bankrupt in 2015, closed down the refining but continued selling ore to China. They just announced they will start up refining again late 2020. Meanwhile China is slapping on a 25% import tariff on imported ore starting July 1. Rare earth metals may be in short supply for a while.
So, why is this important? Just take a look at all the uses for rare earth metals. The most sought after pays all the cost of mining and refining, and the rest are readily available at nominal cost.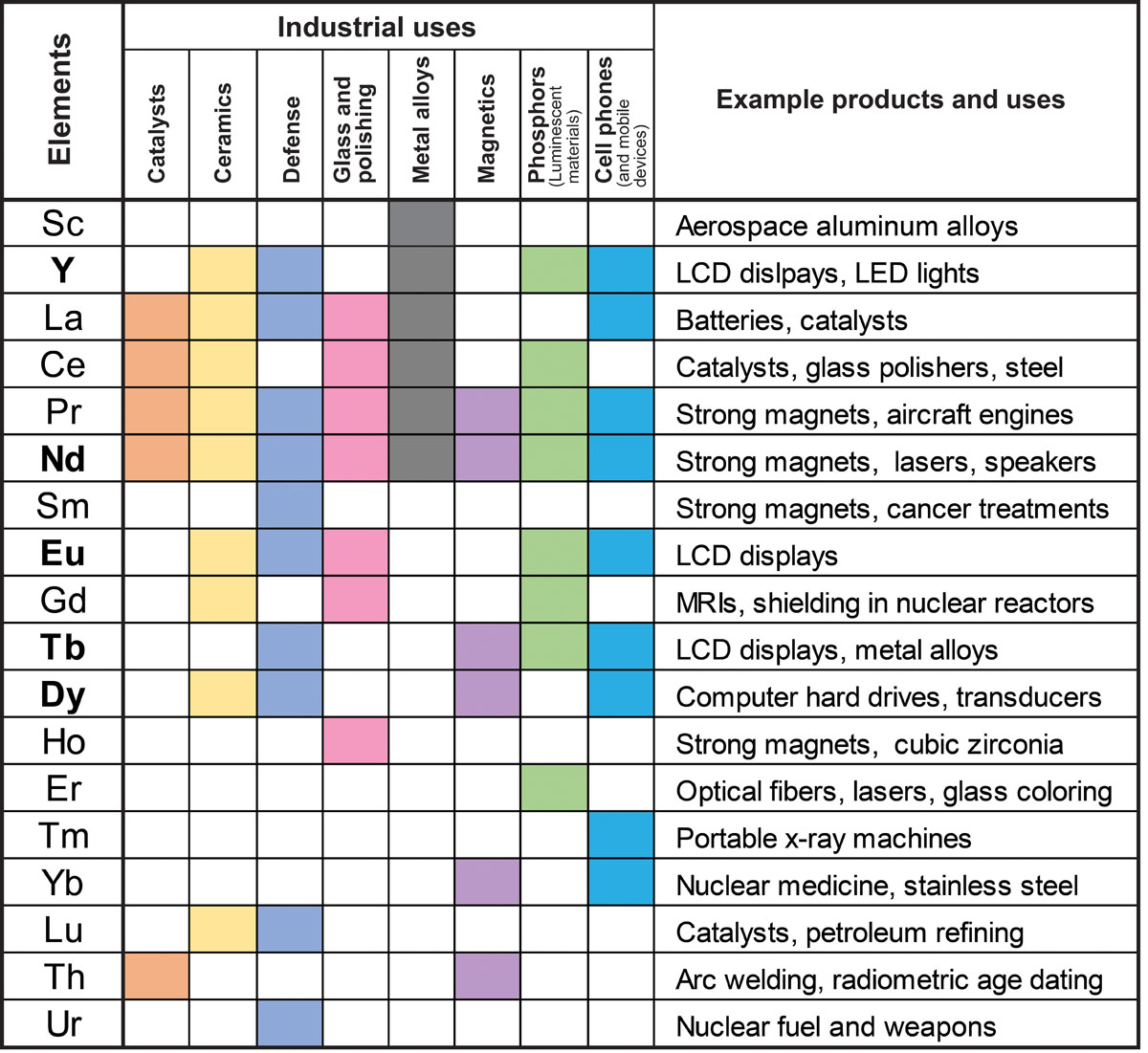 The Chinese almost got away with it, and that is but one reason the trade negotiations are so complicated and hard fought, but necessary. Donald Trump fights for reciprocity and fair competition.
For example, according to a 2013 report from the Congressional Research Service, each F–35 Lightning II aircraft requires 920 pounds of rare–earth materials. Who is making the most critical parts to this airplane? You guessed it – China, from our drawings and according to our specifications.
But it is getting worse. the COVId-19 virus hit China bad, probably in November or so, nobody knows and China won't tell. Then they told us there was a small outbreak, but it is not contagious from person to person. Then on January 10 the first case of the Wuhan virus hit the U.S.A. Late January President Trump halted entry into the U.S. from foreigners having been in China recently. At one of the daily COVID-19 briefings President Trump got excited about a potential treatment. He had been shown the result of a french study. Here it is:
To make matters a little more complicated, China has stopped export of one of the ingredients in making this medicine, and they are the only source, until we have started up production of our own. We have to do it in days, not weeks.
It turns out that China had been, and is treating their COVID-19 patients with this medicine, both as a preventive, and as a cure for months, but they never told the world until now.
Why did China stop this medical export? There are at least two possibilities, either they are lying through their teeth about the COVID-19 cases and they need it for their own consumption but didn't tell us, or, which is even worse, they do want to maximize the damage in the rest of the world.
This is the real China. The people are wonderful, but their government is evil.