President Sauli Niinistö addressed the Finnish Climate Summit in Helsinki on June 13, 1918, calling on the Arctic Council member states to meet to tackle black carbon emissions in the far north.
Niinistö said Finland wants to see "a first-ever Arctic Summit, bringing together the heads of state and government from the eight members of the Council: the United States, Russia, Canada and the five Nordic states," adding that "a firm high-level commitment to reduce black carbon emissions in the Arctic would be welcome news for the environment". Black carbon refers to soot deposits that are darkening Arctic ice. As a result, it begins absorbing heat rather than reflecting sunlight, thus speeding up global warming.
He repeated this claim in his joint press conference with President Donald Trump on October 2, 2019, and got an understanding nod from Mr Trump, who went on to say that some countries, not bordering the Arctic should stay out and not try to militarize it. He did not mention the countries. Could he have meant China?
Now take a look at what is really happening in the northern hemisphere. The snow begins to fall earlier and earlier. This is the fall snow coverage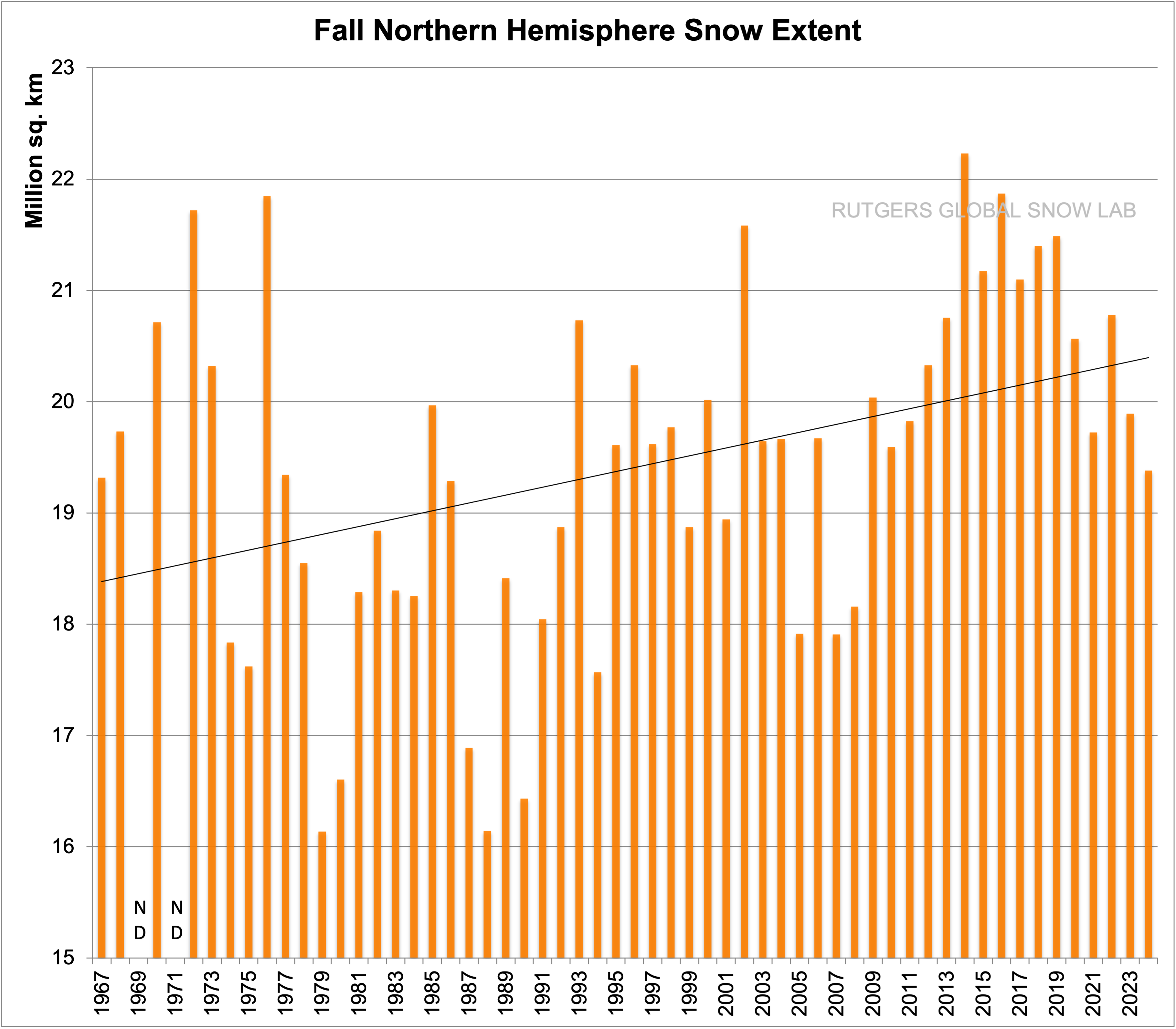 The winter snow coverage is also increasing, hinting at a cooling trend of the earth.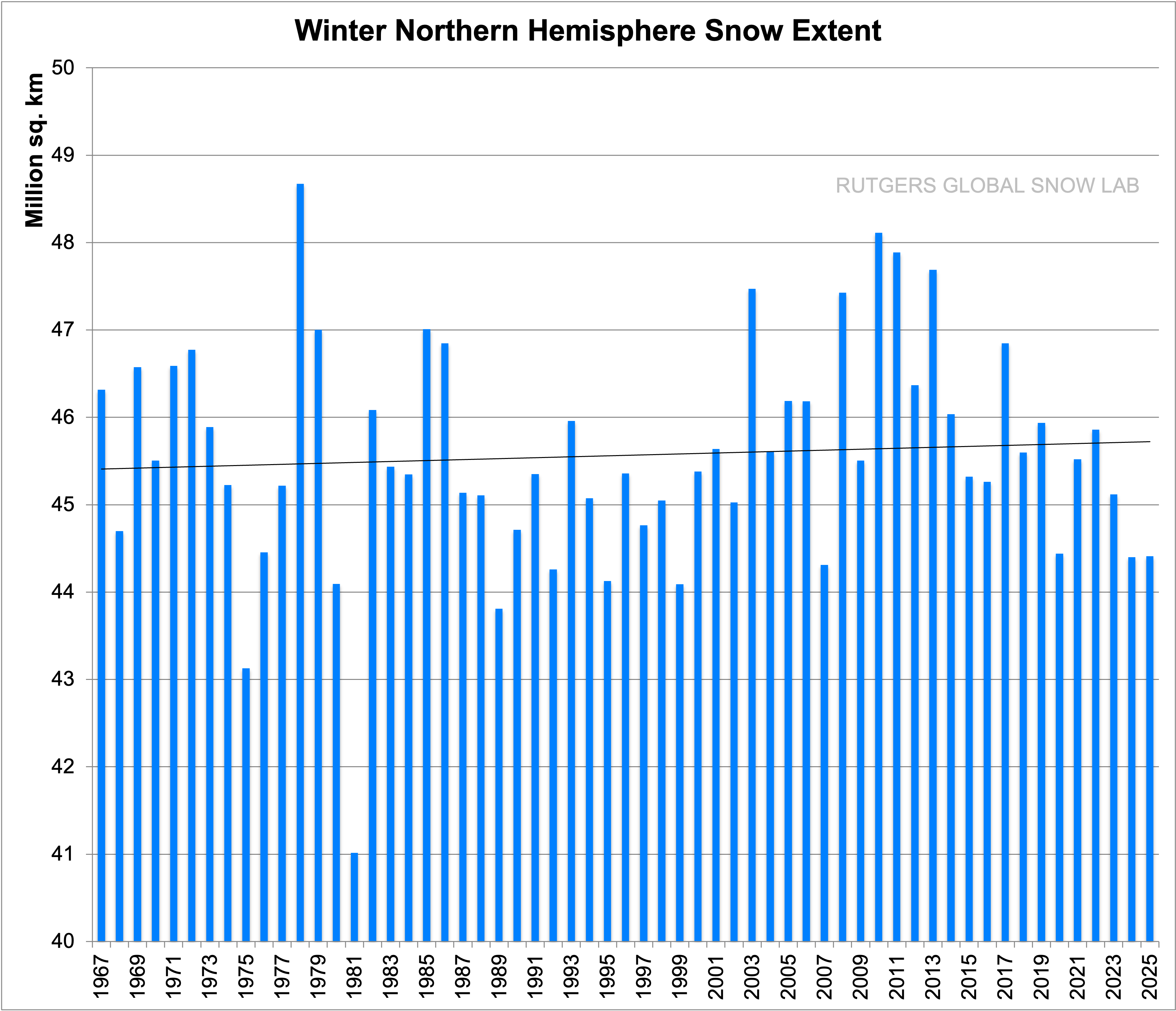 But the spring melt comes earlier and earlier, hinting at a warming trend.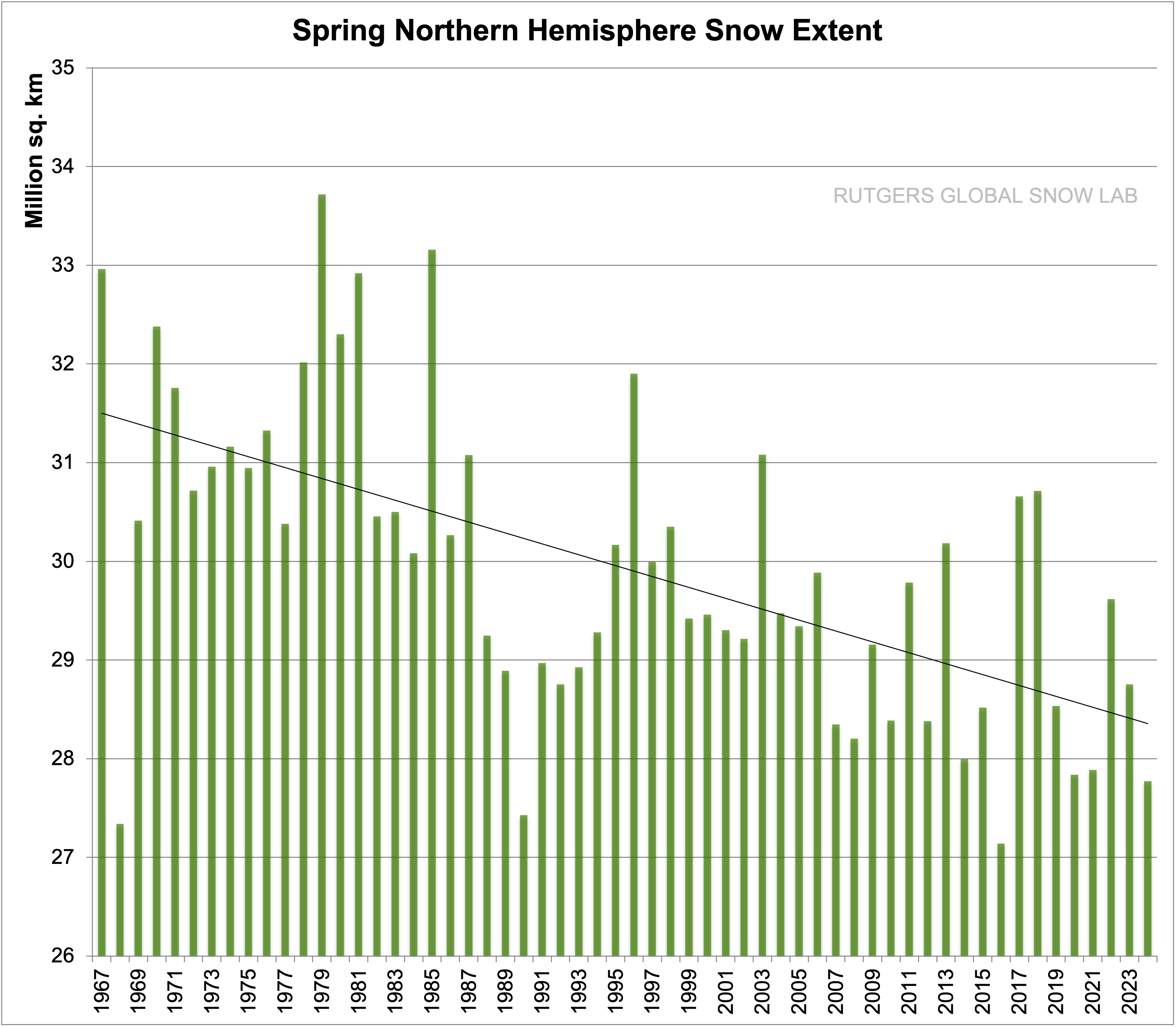 As was mentioned earlier the Arctic Council members would like China to stay out of the Arctic. But China, being the world's largest polluter by far is belching out soot particles at an alarming rate. They form toxic clouds, and some of them travel all the way up in the Arctic before they snow out, depositing the soot.
The air is polluted way above what we can imagine.
This is what makes the arctic ice melt, not global warming!
Thanks, China!