Mark 15, Jesus Before Pilate, Barabbas, the Soldiers mock Jesus, Crucifixion of the King, Jesus' Death, Jesus' Burial.
This is how a tomb with a large stone looked.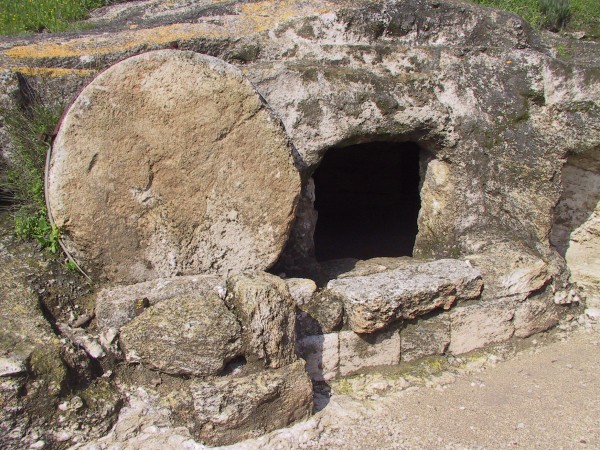 Matthew 27
Verse 63 was the verse that finally convinced me that Jesus is risen. The honesty in recording  what the chief priests and Pharisees said suddenly convinced me that the resurrection is true. They too wanted to make sure Jesus was dead for good, and by sealing the grave they wanted to be absolutely sure Jesus would cause no more trouble for them. God works in wonderful ways.